The Last week has been historical for all android smart watch lovers, as someone forgot the Google Pixel Watch Prototype at a restaurant in the US. the highly anticipated Pixel Watch can be seen in all its glory with the recent leaks.
With rumors of Pixel Watch release getting closer to us day by day, Here's our take on the Google's Wearable Dreams coming true!
Pixel Watch – Worth the wait
A Good Android Wearable device was always have been a distant dream for tech lovers. Although Samsung and Moto tried to pave the way, A Perfect Apple Watch rival in the android world was far from reality. Although, Google started a new wave of development with their Pixel 6 redesign and their own processor in 2021 but it still left the Wear OS and Smart Watches to their other OEM partners like Samsung, Fossil or Ticwatch.
We though Google will come up with the Pixel Watch with Pixel 6 launch but once again we were disappointed. But, After numerous leaks and hints we can see the Google Pixel Watch in flesh ( Its still not a final version but its close to reality!)
The Leak Story
Just like in 2010 when an iPhone4 was left at a bar in Redwood City, California. Last Week, The redditor u/tagtech414 was lucky enough to find a non-working testing prototype of upcoming Google Pixel Watch from his friend at a restaurant. He has been kind enough to answer all of our questions through his Reddit post.
In his own words the Pixel Watch experience has been great so far.
Most importantly, this is the most comfortable watch I've ever worn. It feels much thinner than the measurements would lead you to believe. Compared to my Galaxy Watch this feels like it's not even there. And, big plus, the crown does NOT poke into the back of my hand when bending my wrist back or typing, which is something that drives me nuts on other watches.

From Reddit u/tagtech414
Design : Minimalism at its best!
Google's Hardware design has always followed a highly functional-minimalistic approach. Starting from their phones to even the smart speakers, everything supposed to follow ambient computing principle.
Google Pixel Watch follows the same suit. with it sleek, round and almost-bezel less design. Although we would have liked a perfect non-bezel design. the bezels on the watch looks thicker than we anticipated.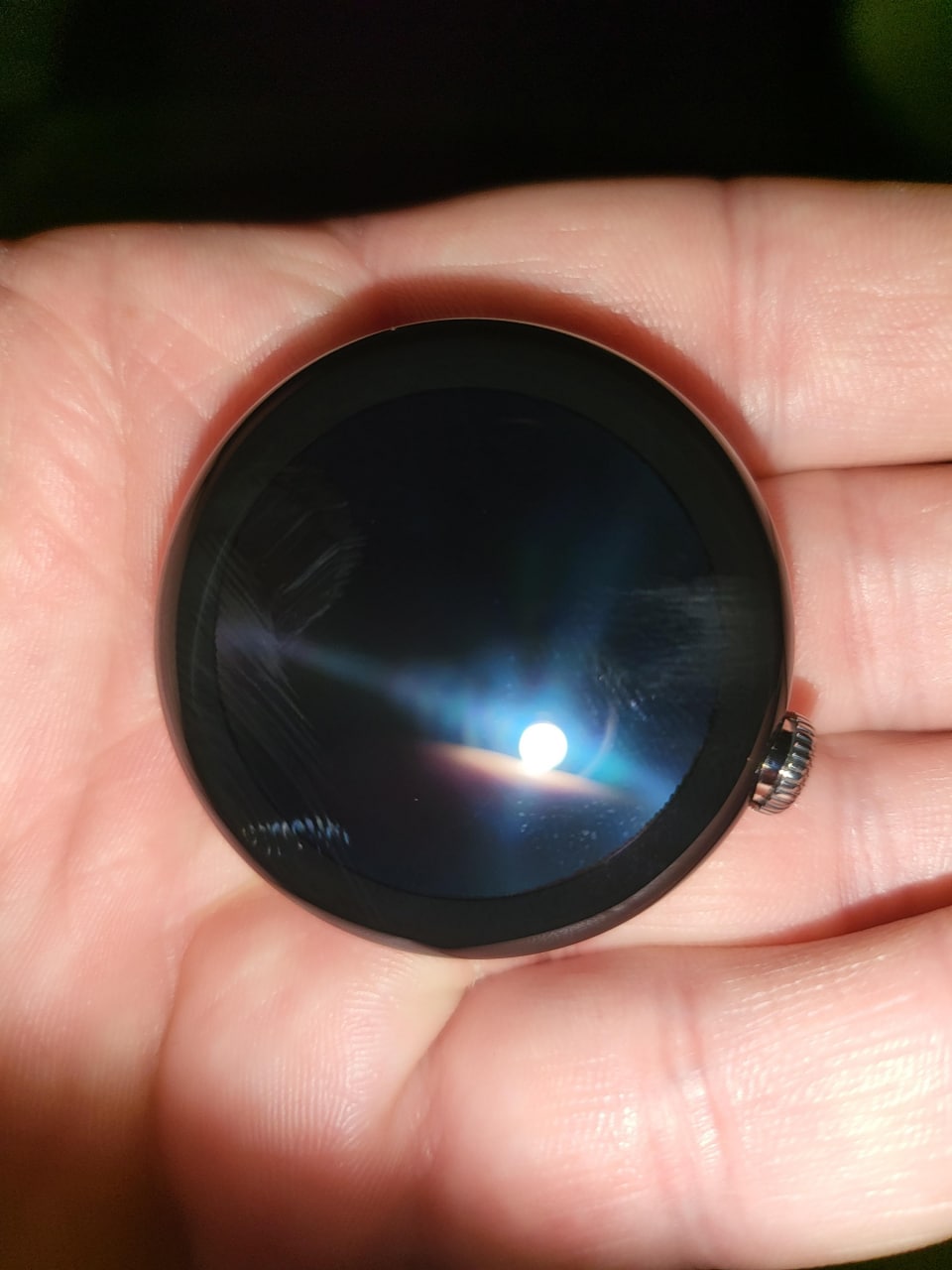 According to the Redditor u/tagtech414 (The one who found the Watch from his Bartender Friend at a U.S Restaurant) the Pixel Watch Prototype is 40mm version.
40mm diameter | 14mm thickness | 36g weight | Visible screen (minus bezel) 30mm
Although the bezels are about 5mm thick, We think it can be capacitive bezels like we find in Samsung Galaxy Watch 4.
Google Pixel Watch Tech Specs*
OS : Wear OS 3
RAM : 1 GB
Storage : 32 GB
Charging : Wireless
Battery : 316 mah
Bands : Google's Proprietary Bands ( Sports Loop)
Colors : Black, White, Gold
Battery Life
Although, the smart watch game is getting bolder with battery life, We are still struggling to get that 1 to 2 days mark with regular use. By seeing the leaks and prototype thickness, we can hope google is trying to beat that with a higher battery capacity and tight integration with Software.
Processor
Its also important to note that Pixel Watch will not have the infamous Google Tensor chip right off the bat. Instead, Google is planning to go with their Wear OS Partner Samsung's Exynos chip in the Pixel Watch. Avoiding Snapdragon model found in most Wear OS 3-eligible watches. Google could copy Samsung and use the 5nm Exynos W920 instead or use the next-generation Exynos chip.
Pixel Watch with Fitbit Integration & Wear OS 3
the Pixel Watch is already rumored to have a tight Fitbit integration with Wear OS. As, Google has already acquired Fitbit, it would be the right step to integrate it heavily in Pixel Watch.
Also, we have noticed from the leak, that Google Pixel Watch uses a similar health sensor which is currently being used in FitBit charge 5. That can be a good news for a affordable price point.
There are lots of leaks that suggests Wear OS 3 and material you design theme for Pixel Watch and Google surely is going to tap in to their new design language for a nice integration with Android 12/13.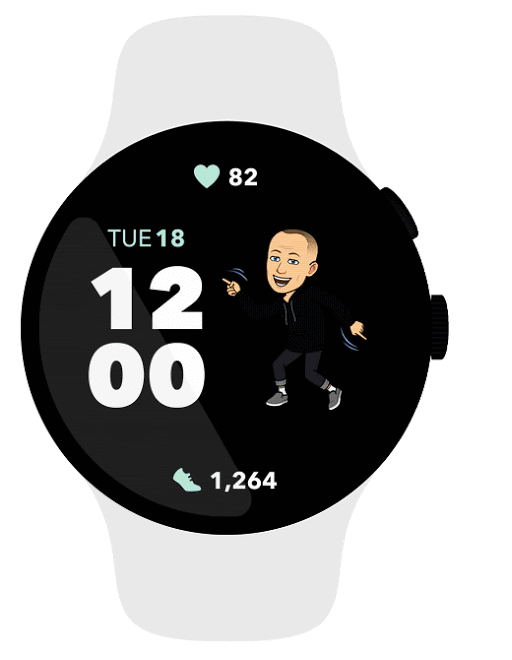 Price
Pricing strategy for Pixel Watch would be a crucial decision for Google. it will have to be competitive against the Galaxy Watch 4 series and Apple Watch Series 7, somewhere in the $250 to $400 range, As, Google already has Fitbit to target the $200-and-under crowd. Looking at the trend Google has set for making the Pixel brand affordable, it's not likely to trend any higher.
Release Date
As of right now, there are three possible launch dates in terms of a the Watch being released this year. But the current Google I/O rumor from leaker Jon Prosser, Google will be "teasing" the Pixel Watch at the event on May 11, but won't actually launch it until October 2022 alongside the Pixel 7.
Keep following this space as we will post interesting updates about the cant-wait-for Pixel Watch