Google has unveiled Pixel Portfolio- the pure Google ecosystem! At Google IO, We were expecting few new updates from Google this year. But Google had other plans, there were 5 product announcements during the keynote for their upcoming Pixel lineup- including Pixel 6a, Preview of Pixel 7 & 7 Pro, Pixel Buds Pro, Pixel tablet & the highly anticipated Pixel Watch.
This year Google IO- Google's annual developers event, has been most exciting and not following the pattern of previous Google IO event's path. It started with the main keynote and some interesting updates Google has planned for their Search and Maps functionality. and then, Google announced their plans about multi-device world with Android & Pixel ecosystem.
Here is our take on Day 1 of Google's Hardware announcements at Google IO 2022.
Google has arrived! – Pixel Ecosystem
Since the beginning Android was never having a complete range of devices as it was always open source. Every major players were making devices for android independently. Unlike android, Apple was always a closed & controlled environment which lead them to make one of the best ecosystems of different smart devices which connects with each other seamlessly, syncs data between and provide a wholesome solution for the user in every area. Be it a Smart phone, a Smart watch, a tablet or Ear buds, Apple has it all.
Android users always had to choose the best fro different Brands, but still the link was missing, as they would never interconnect so seamlessly as the iPhone pairs with iWatch or an iPad.
Pixel Portfolio – The missing link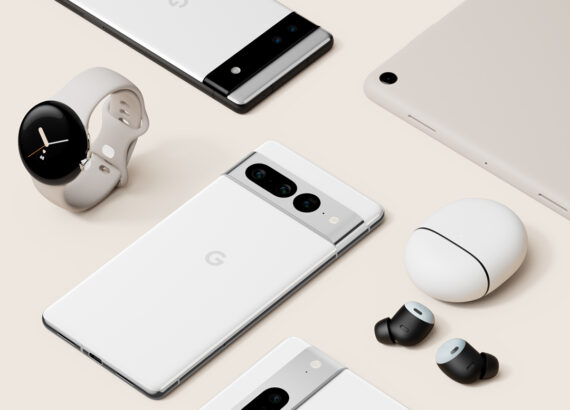 Samsung tried their best to build an ecosystem. By offering a device in every category, with sub par execution and lackluster user experience. If any one can make a rival ecosystem of all devices it had to be Google Pixel. As owner of android and All other key services like – Maps,email, YouTube and Search, Google always had a perfect playground for making a complete "Pure Android" Pixel ecosystem.
When the Pixel phones were launched, we thought & hoped, Google will immediately go in the direction of multi-device ecosystem. But as android caters to hundreds of other manufacturers it was almost impossible to achieve something like iOS did. Bare in mind, Apple also took the same amount of time to launch a complete portfolio of devices. Eventhough they have to make only 4 models of iPhone each year, which is in 1000s if you compared to android.
At Google IO 2022, Google unconventionally shared their plans and products to make the Pixel lineup a complete ecosystem. After years of wait, android users can build complete portfolio of multiple devices and not just a phone from Google.
Google Pixel Portfolio – List of devices (current & upcoming)
Smartphones : Pixel (Pixel 6a, Pixel 6| 7| 6 Pro| 7 Pro)
Wearables: Pixel Watch & Fitbit.
Laptop : Pixelbook & Pixelbook Go.
Tablet : Pixel Tablet (upcoming)
Earbuds: Pixel Buds A, Pixel Buds Pro
Accessories : Pixel Stand
Google Pixel 6a – The new android "Budget King"
Nothing much to wonder here! As Google success with Pixel 6 soar since last year, A budget release of Pixel 6 was imminent. Before Google Pixel 6, the budget line of Pixel A Series was immensely popular in the $300-$500 budget range. At $449 Price tag we will be recommending this phone to everyone.
Pixel 6a will be a great successor in the A series. It will be 5X faster than the Pixel 5a and the first budget phone which has Google tensor chip inside. Pixel 6a gets many design elements from Pixel 6 — including the iconic camera bar — along with a metal frame that is durable by design. You'll also get the updated Material You design that lets you personalize the look and feel of your phone.
Thanks to Google tensor chip, Pixel 6a will get all the Google Smarts, which are available to Pixel 6 Lineup.
Real Tone, which authentically represents all skin tones
Night Sight, which makes low-light photography a breeze.
Magic Eraser in Google Photos, which makes distractions disappear.
Pixel 6a comes with the same highly accurate speech recognition as Pixel 6 Pro. That includes features like Recorder, Live Caption and Live Translate.
Pixel 6a will be available in Australia, Canada, France, Germany, Ireland, Italy, Japan, Puerto Rico, Singapore, Spain, Taiwan, United Kingdom, United States. Later, Google India also has confirmed on twitter that Pixel 6a will be launching in India as well – they are highly popular in Indian market.
We will cover more about Pixel 6a once we get to test the device. Pixel 6a will be available for pre-order starting at $449 on July 21 and on shelves on July 28.
Google Pixel 7 & 7 Pro – The next-gen Google Tensor magic.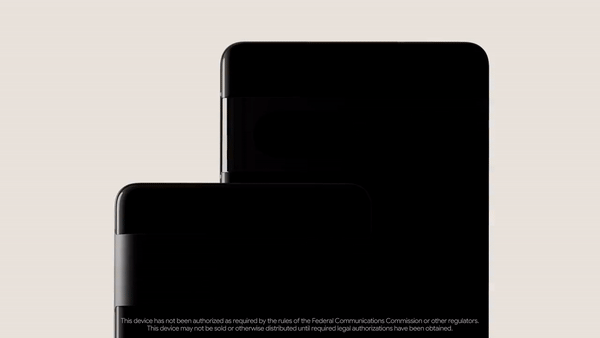 To build up on the success of Google Pixel 6 Line up, Google went ahead and previewed their upcoming flagship devices in the Google IO. Almost 6 months ahead of its release.This is a right step to build the hype and making people wait for the pixel phones instead of buying other phones right now. Google has been announcing the phones well in advance since last year.
Talking about Pixel 7 and Pixel 7 Pro, they will be built with the Next generation of Google Tensor Chip. Also, there is slight change in the camera bar design – with aluminium finish and matte backs. Google has also announced 6 unique colors for the Pixel 7 and 7 Pro coming this fall around October event.
Pixel Buds Pro – Air pods for Android in the making
Google Pixel Buds were launched back in October 2017 and the Wireless version was launched in 2019. Despite having all the right cards for design they were never received by the users very well. Starting fro Bluetooth issues and average battery life Pixel buds never took off.
Then came the Pixel Buds A Series, a budget version with $99 price tag. It was a good place holder but was missing out on quite a many features like ANC & Wireless charging. Hence, Pixel Buds Pro are premium wireless earbuds with Active Noise Cancellation bring you full, immersive sound.
Pixel Bud Pros are built to work great across our full Pixel portfolio and with other Android phones. Pixel Buds Pro use Silent Seal™ to adapt to your ear, to help maximize the amount of noise that's canceled. Google has built a custom 6-core audio chip that runs Google-developed algorithms.
Lets see if the new design and custom chip, ANC and 31 hours of battery life can save Pixel Buds. You can pre-order Pixel Buds Pro on July 21 for $199.
Google Pixel Watch – Wearable dreams come true
The Wait of time is over, Pixel Watch is here. Samsung always lead the way for wear devices for android users. But there was never a true competitor to the Apple Watch. Building on ambient computing vision, Google previewed their next addition to the Pixel family.
As anticipated earlier, Google Pixel Watch has a bold circular, domed design, a tactile crown, made stainless steel . And the best features , Fitbit integration with Pixel Watch with sleep tracking,HR monitor and Google Pay integration. Google did not mention the price but the Pixel Watch will be available to order with the new Pixel 7 in Fall.
Pixel Tablet – A little Late in the Game?
OK Google! You got us! We did not anticipate this one. Google shared a very very early look of their Android tablet, powered by Google Tensor. They were out of the tablet game since 2015. Remember Pixel C– their Android tablet rivaling iPad, it failed miserably. Same thing happened with Pixel Slate.
But Again, building on to the Pixel Portfolio, Google claims this tablet will be "a Perfect companion for your Pixel phone, It will blend into your day-to-day routine and help connect the moments you're on the go with the moments you're at home."
Pixel tablet is coming in 2023, but we are not much impressed with the huge bezel design and older look. we will have to wait some more to see if this time they can create an iPad killer.
Concluding the hardware side of Day 1 at Google IO, we are very much excited for Google's Second Attempt on making a complete ecosystem of Pixel Devices. Will they succeed this time? Only time will tell.